The Year 5 teachers and teaching assistants would like to welcome you back to school. We hope you have had an excellent summer holiday. We can't wait to hear all about it.
Term 1
Maths
Do you know all your timestable up to 12 x 12? To help with your maths this term, have a go at playing some times table games. Here are some really good websites for you to try.
Creative Curriculum
This term we will be looking at Natural Disasters in Creative Curriculum. A few years ago there was a big flood in Maidstone, particularly in Yalding, which we will be investigating. We will also be looking at a range of different natural disasters:
Earthquakes
Forest Fires
Tsunamis
Tornadoes
Drought
Avalanche
There are lots of other amazing facts about Natural Disasters. Can you find some facts to share with the class?
Literacy
Our Literacy will also revolve around natural disasters this term. We will be writing newspaper articles, looking at descriptive techniques and focusing on punuctuation in grammar lessons.
Science
During Science this term, we will be completing a range of different experiments and looking at the different types of investigations you can do. We wll be learning about fair tests, justifying predictions, evaluating and presenting our findings in a number of different ways. These experiements will revolve around our topic of natural disasters. We hope you are ready to explode some volcanoes and make a storm surge!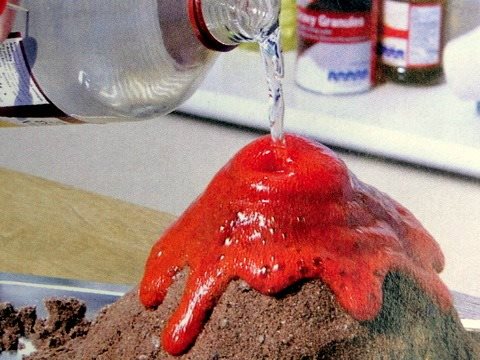 Art
We will be studying and recreating our own versions of 'The Great Wave of Kanagawa' by Hokusai, using watercolours.